In recent years, the topic of Cannabis and Tourism coexisting is becoming a huge deal nowadays, sparking the interest of those who want to enjoy a vacation to indulge in the stimulating effects of the potent flower while checking off places on their bucket lists. With Cannabis becoming accepted and legalized worldwide, Marijuana tourism allows adventure seekers to embrace Cannabis culture in all its glory. If you're a Cannabis lover yourself and want to go to destinations that are cannabis-friendly, here's a list of top countries to add to your destination bucket list:
Amsterdam, Netherlands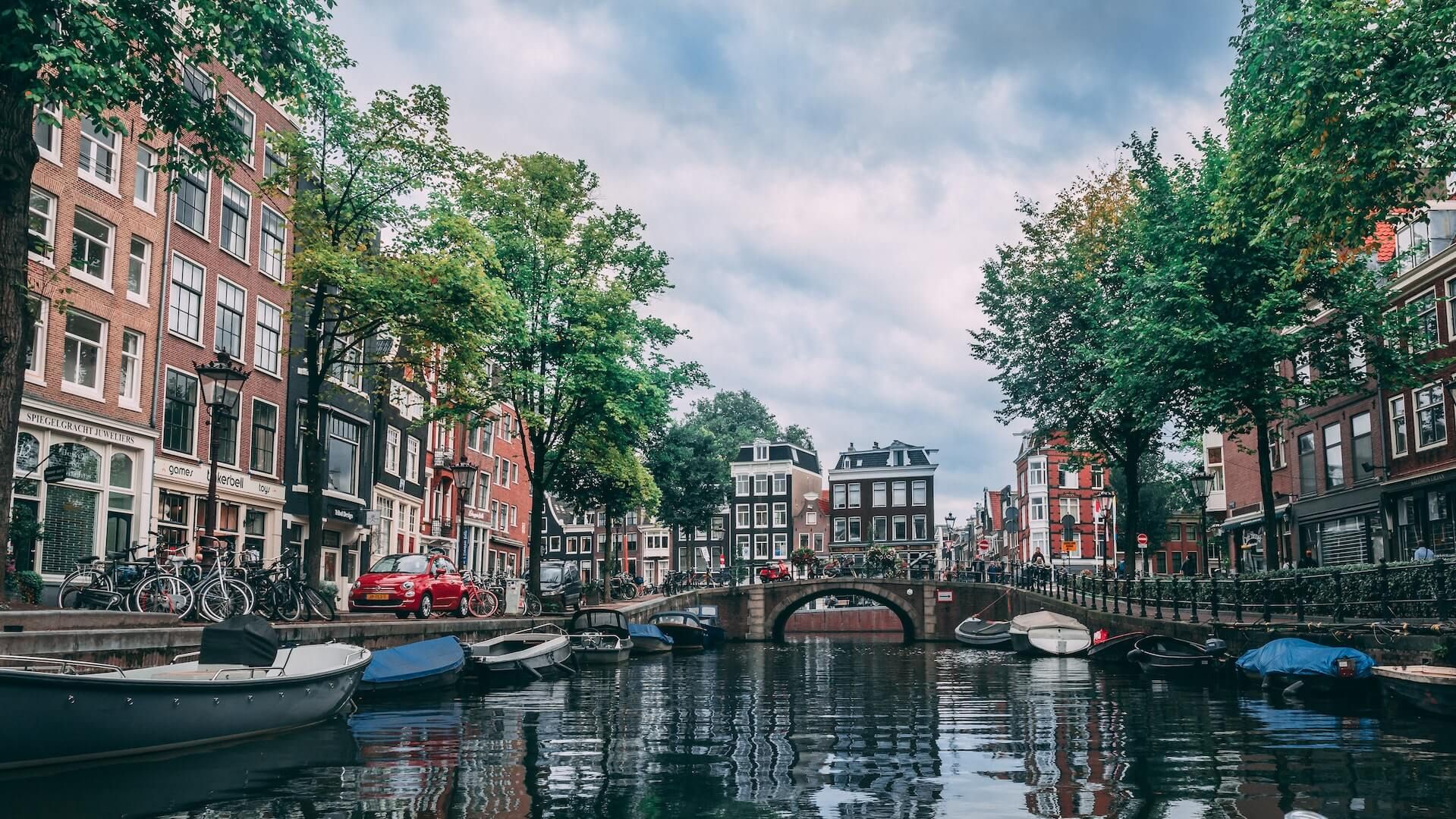 We are starting strong with a well-known Cannabis-friendly destination: Amsterdam, Netherlands.
Amsterdam has been the hot spot for many years, where Cannabis culture is heavily embraced and legalized for recreational use. Amsterdam combines coffee and cannabis culture, where they carry a wide variety of products in coffee shops for guests to purchase less than five grams of weed to patrons 18 and above, with a legal ID—looking for recommendations on the perfect strain? Amsterdam locals are known to give you a hand to accommodate your Cannabis needs happily. However, while it's legal to enjoy your bud, there are rules in place. Since July 1st, 2008, Amsterdam has become a smoke-free city where smoking tobacco and Marijuana is banned from public areas and is only allowed in designated places. Enjoying a nicely rolled spliff in a coffee shop is legal, but not in bars, restaurants, or clubs. As long as you respect the policies, you can still indulge in the bud and immerse yourself in the city's hotspots, such as the Cannabis Museum or the world's largest flower garden in Keukenhof, to stimulate your senses.
Jamaica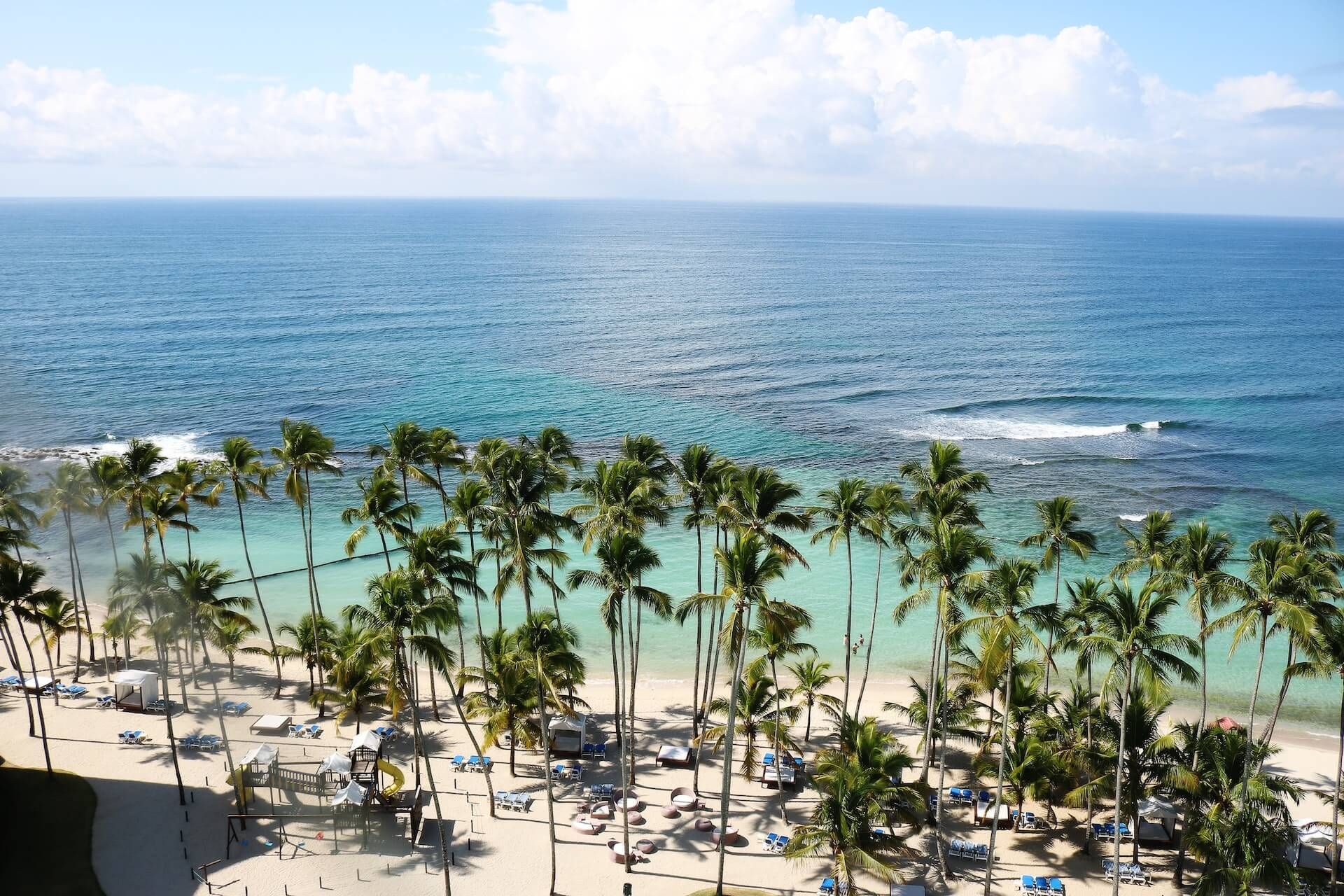 Cannabis, or 'ganja,' is heavily ingrained in Jamaica's culture for recreational, religious, and medicinal purposes. Believe it or not, Cannabis wasn't always accepted in Jamaica. According to JamaicaTourBase.com, the government, fueled by complaints from the upper class and the Evangelical church, led a campaign to wipe out the crop and the culture that came along with it. Fast forward to 2015, the Jamaican government decriminalized Marijuana, making it acceptable in specific quantities (fewer than two ounces or 57 grams.) This allowed Rastafarians to grow and cultivate their high-quality, organic weed and use it freely for religious purposes. While the law has changed, like in every country, there are still laws to respect. You are prohibited from smoking in public spaces and only in designated areas. Some businesses even have smoke lounges where you can enjoy a relaxing session. In support of the rich Cannabis culture and tourism, there are a few dispensaries located in key tourist areas spots such as Montego Bay, Ocho Rios, and Kingston, and smoke lounges are available in some businesses. However, you wouldn't want to miss out on learning the history of Jamaica's finest flower on a weed tour.
If you plan to visit, we recommend Kaya Herb House, located in Ocho Rios, Falmouth, and Kingston. It's a recipient of the two original Cannabis licenses granted in the country and a hub that nods at rich Rastafarian culture. Visitors can immerse themselves in delicious food and ambient sounds and tour their greenhouse, where the essence of high-quality bud is cultivated.
The United States
We don't mean to damper your smokey travel plans to the United States, but Cannabis is only legal in some states. Luckily, some of the most popular cities, such as California, Colorado, Florida, and Hawaii, have a myriad of things to do to allow the adult use of Cannabis to a certain degree, meaning some states only permit medicinal Marijuana use, and others do allow recreational use. Politico reported that over 155 million Americans lived in a legal cannabis state after the November 2022 Election Day results — inching closer to 50 percent of the population. Here's a list below of the Cannabis friendly states that allow the use of recreational marijuana use:
Colorado

Washington

Alaska

Oregon

Washington, D.C.

California

Maine

Massachusetts

Nevada

Michigan

Vermont

Guam

Illinois

Arizona

Montana

New Jersey

New York

Virginia

New Mexico

Connecticut

Rhode Island

Maryland

Missouri

Delaware
Portugal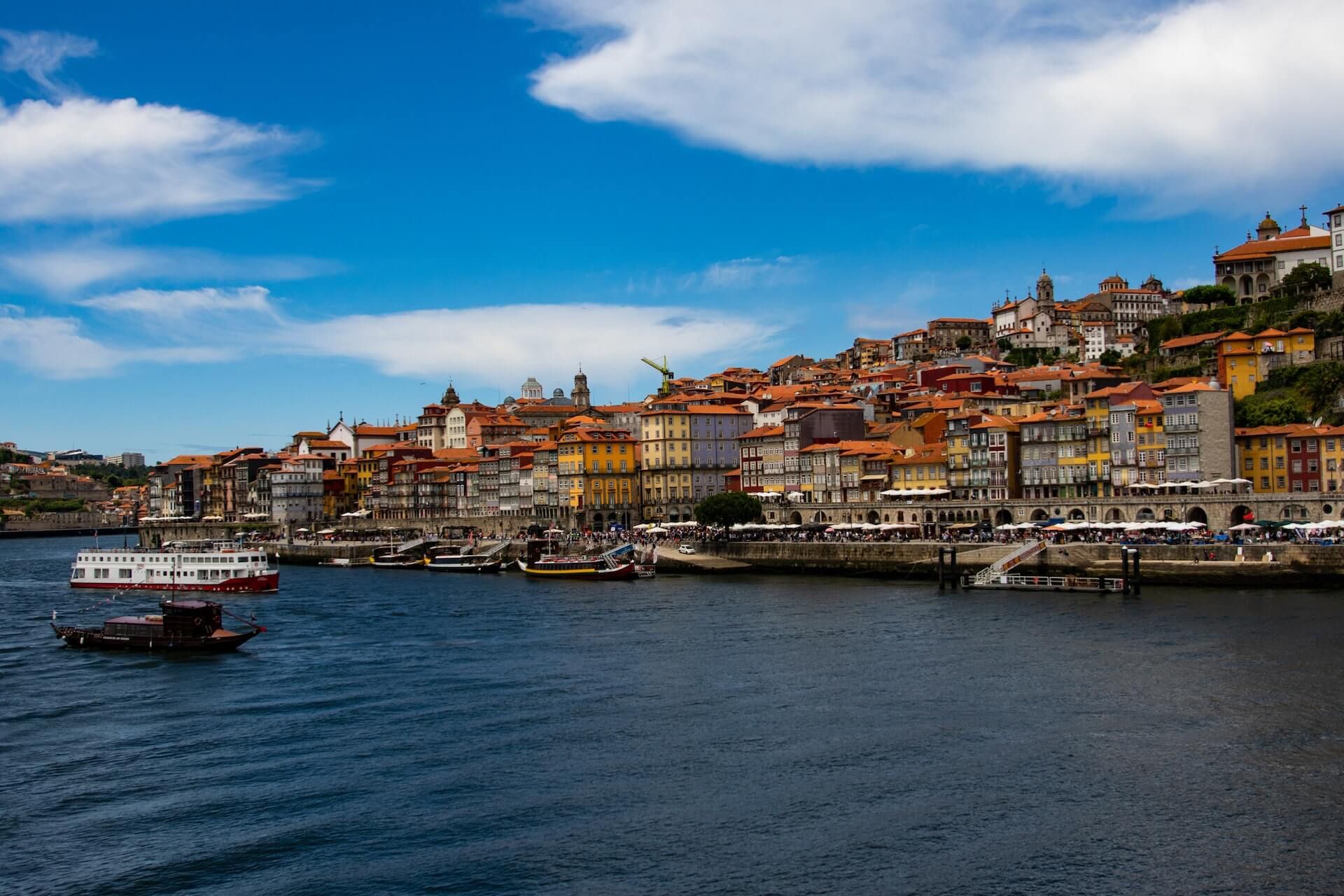 The beautiful city of Portugal is starting to become recognized as a Cannabis friendly destination for tourists in recent years due to decriminalizing all drugs in 2001 and legalizing Cannabis-based medicine in 2018. The government of Portugal believes in assisting drug users rather than arresting them. While the police might not bat an eye for smoking a joint, you won't find many cafes or green tours focused on selling marijuana products. You may stumble upon sellers in the marketplaces of Lisbon or Porto, but it's best to do your due diligence and only buy from trusted sellers or personal referrals. If you fly to Portugal for Cannabis travel, bask in the sun in the country's southernmost region, the Algarve. The Algarve has a strip of golden sands overlooking scenic greenery and a mild climate ideal for ultimate relaxation to enjoy a stimulating trip.
Canary Island, Spain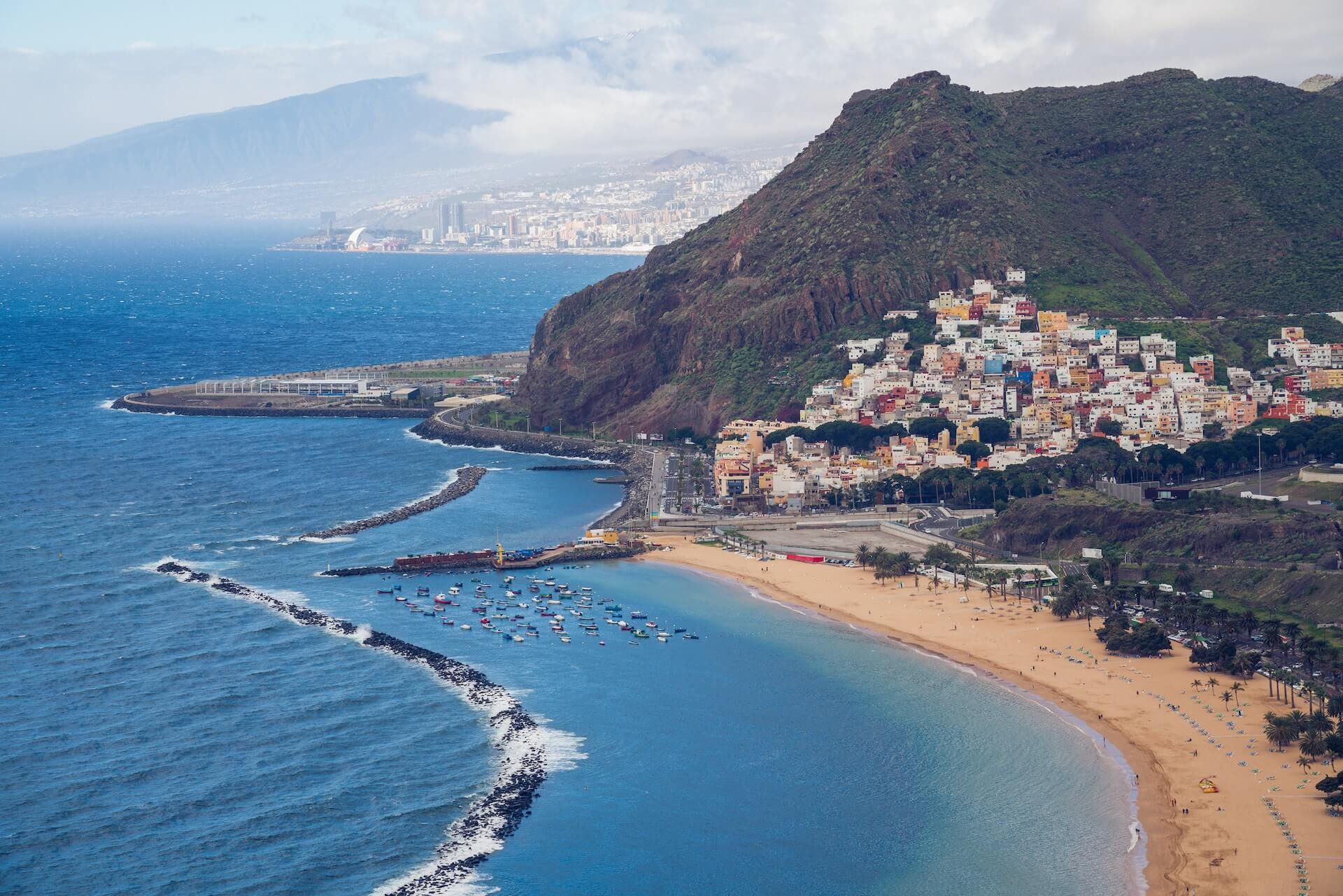 Canary Islands, located in the archipelago of Spain, is becoming a trendy, buzzing electric city with Instagram-worthy beaches, nightclubs, food, and quality Cannabis. However, the legalization of Cannabis is cloudy depending on where you smoke it or buy it. While technically not legal, Spain has a "right to privacy" law. This means cultivating Marijuana and possessing and using it in private places is permitted. Here's where it gets tricky: if you take your stash out with you in public, you are no longer protected by these privacy laws, and you may get your joint confiscated.
But don't worry; you don't have to remove the Canary Islands from your bucket list just yet. There are Cannabis Social Clubs that have earned the "right to association" designed to make the Cannabis community enjoy their favorite strains in a safe, discreet space. Some Cannabis Social Clubs are just open for residents, but some welcome tourism as long as rules are being followed, such as:
All Cannabis social club members require background checks.

You must be over 21 with a valid ID and regular residential address. (You don't need to be a resident.)

You may need to apply for a membership.

Invitation to join.
Toronto's premier weed delivery service at your service
So what are you waiting for? Here's your sign to immerse and indulge yourself in rich Cannabis culture with new sights to see, food to eat, and experiences to try as long as you abide by the rules. What destination is on your bucket list?