Leafythings recently attended Electric Island, a music festival hosted on Hanlans Beach in Toronto, on May 20th and 21st. What can you expect at Electric Island? Get ready to immerse yourself in a world of pulsating music, euphoric vibes, and, of course, the finest Leafythings experience. Despite the unpredictable weather, these two days showcased the resilience spirit of both Leafythings and Electric Island attendees.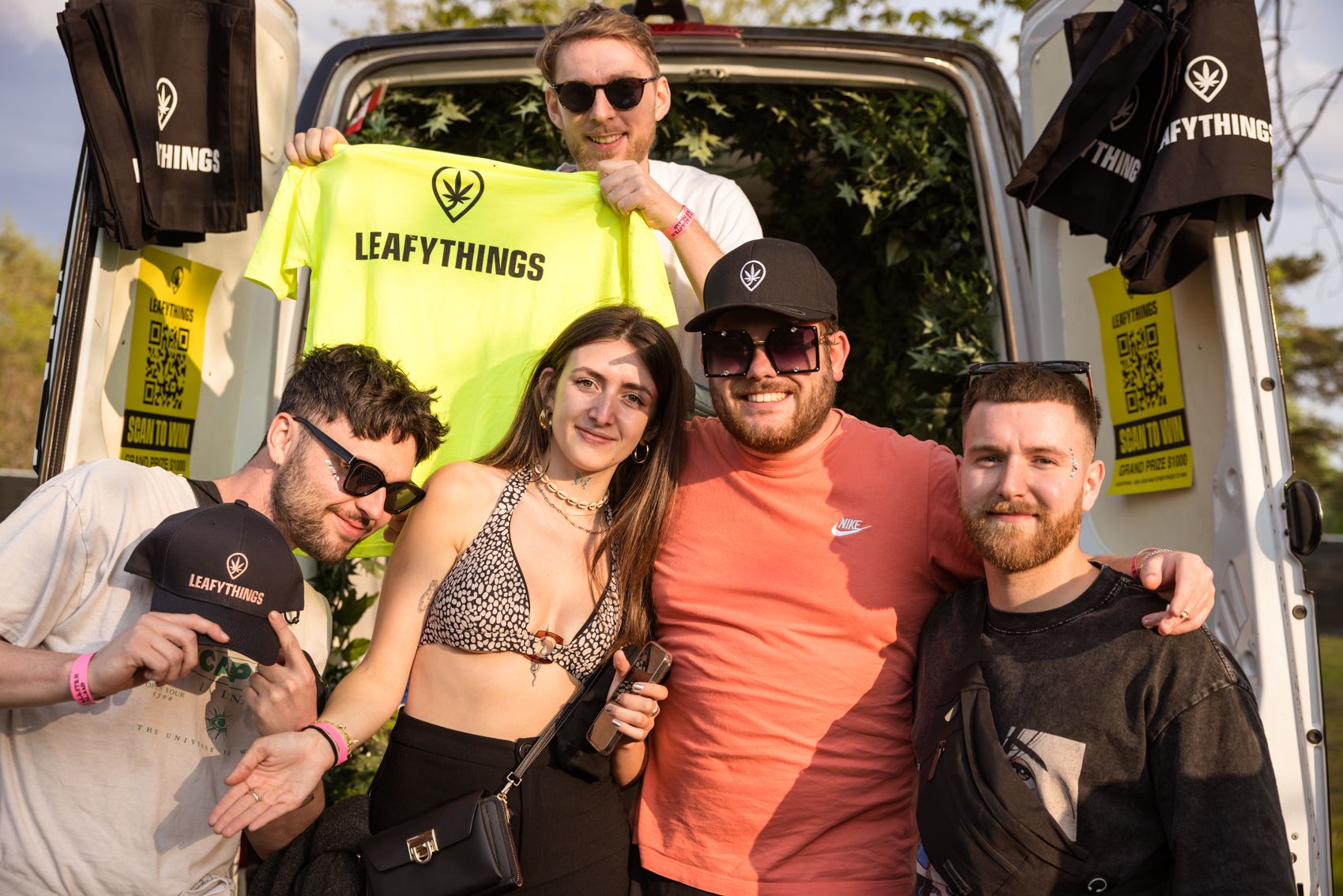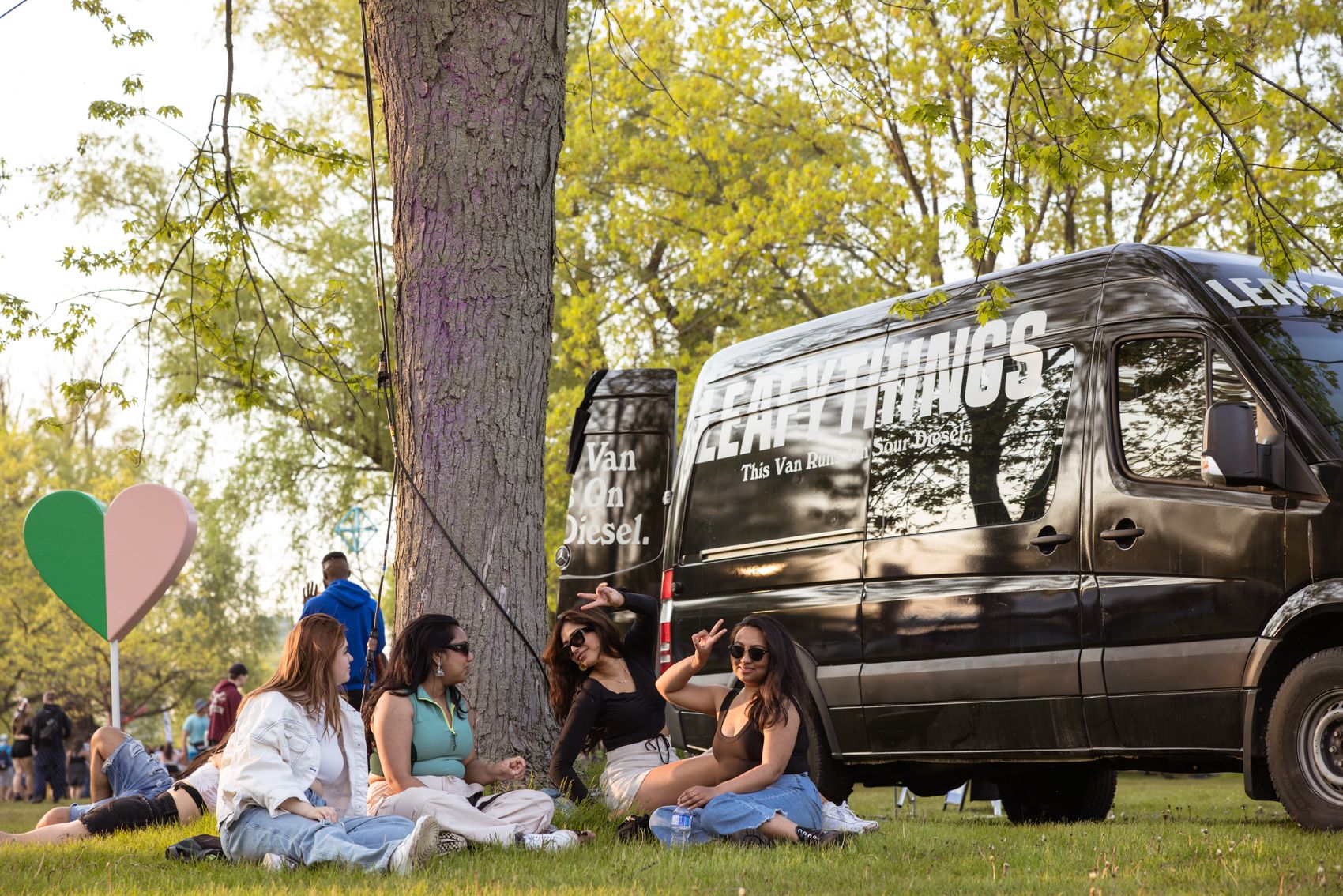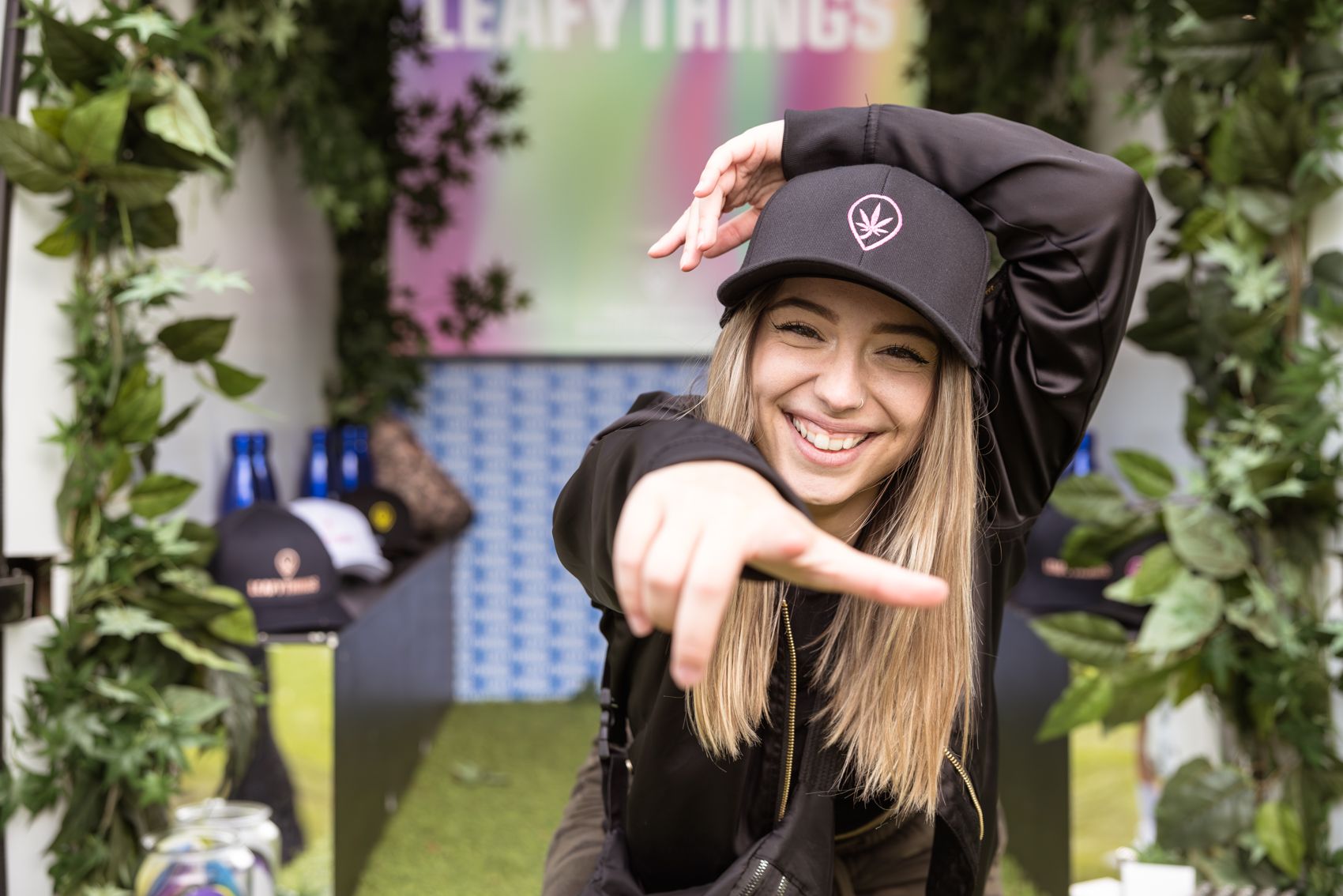 May 20th
The skies were gray, and raindrops gently cascaded over Electric Island on May 20th, setting the stage for an extraordinary experience. While some might have dreaded the wet weather, Leafythings and the attendees embraced the rain with open arms. The vibrant energy and enthusiasm filled up the Island as umbrellas and raincoats became the dopest fashion accessories of the day. Despite the challenging conditions, the music never wavered, the beats resonated even louder, and the crowd was nonetheless enjoying themselves.
The rain seemed to intensify the connections between festival-goers and Leafythings enthusiasts. The crowd was loving our #LeafySwag including some of our newest additions to the hat collection. The festival-goers also had the opportunity to get a Leafythings t-shirt, frisbee, water bottle or hand towel. The crowd went nuts for our swag!
Bubbles and Boco from the Leafythings team went around to interview some of the festival-goers, and the response was hilarious. You can watch these clips on our TikTok by clicking HERE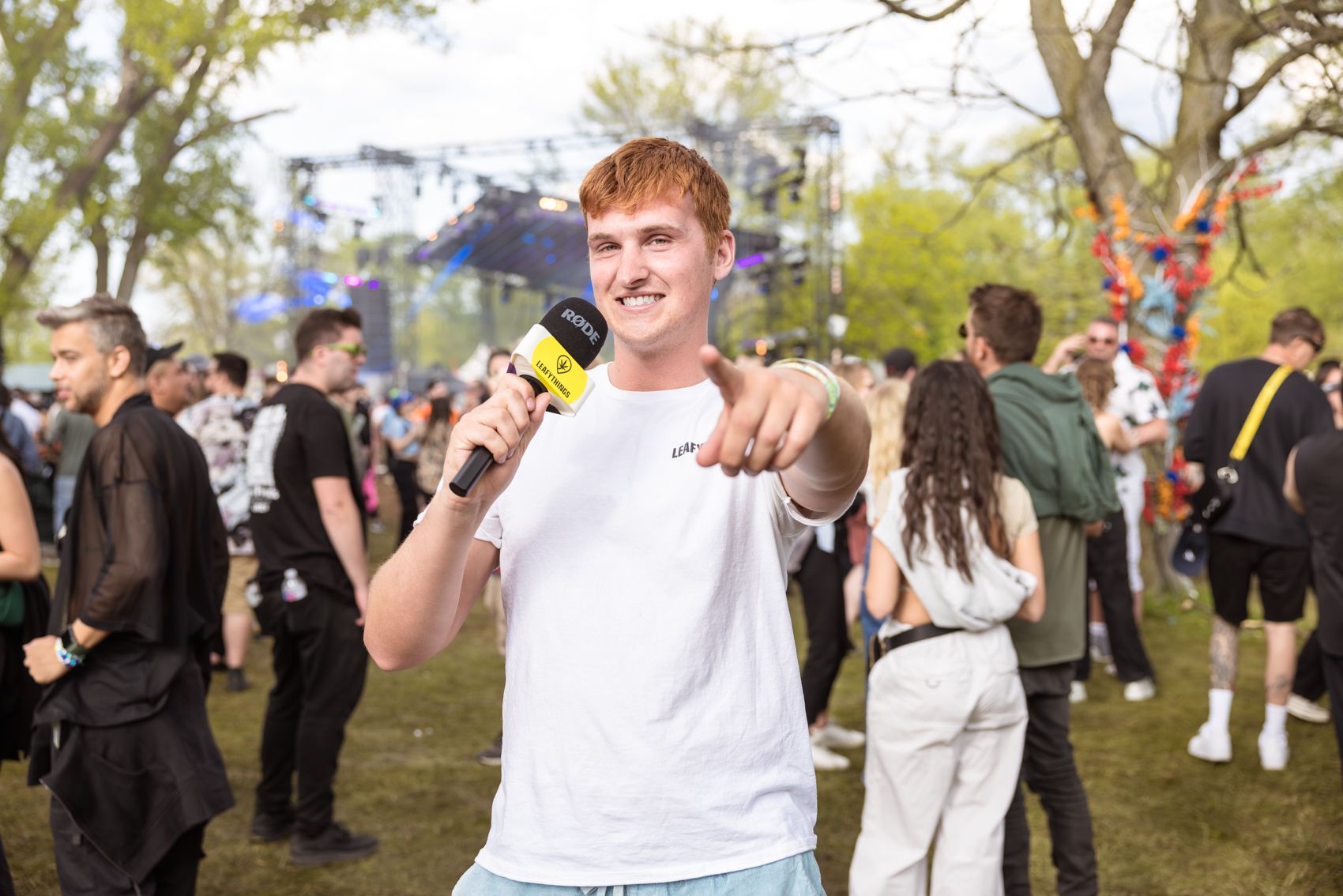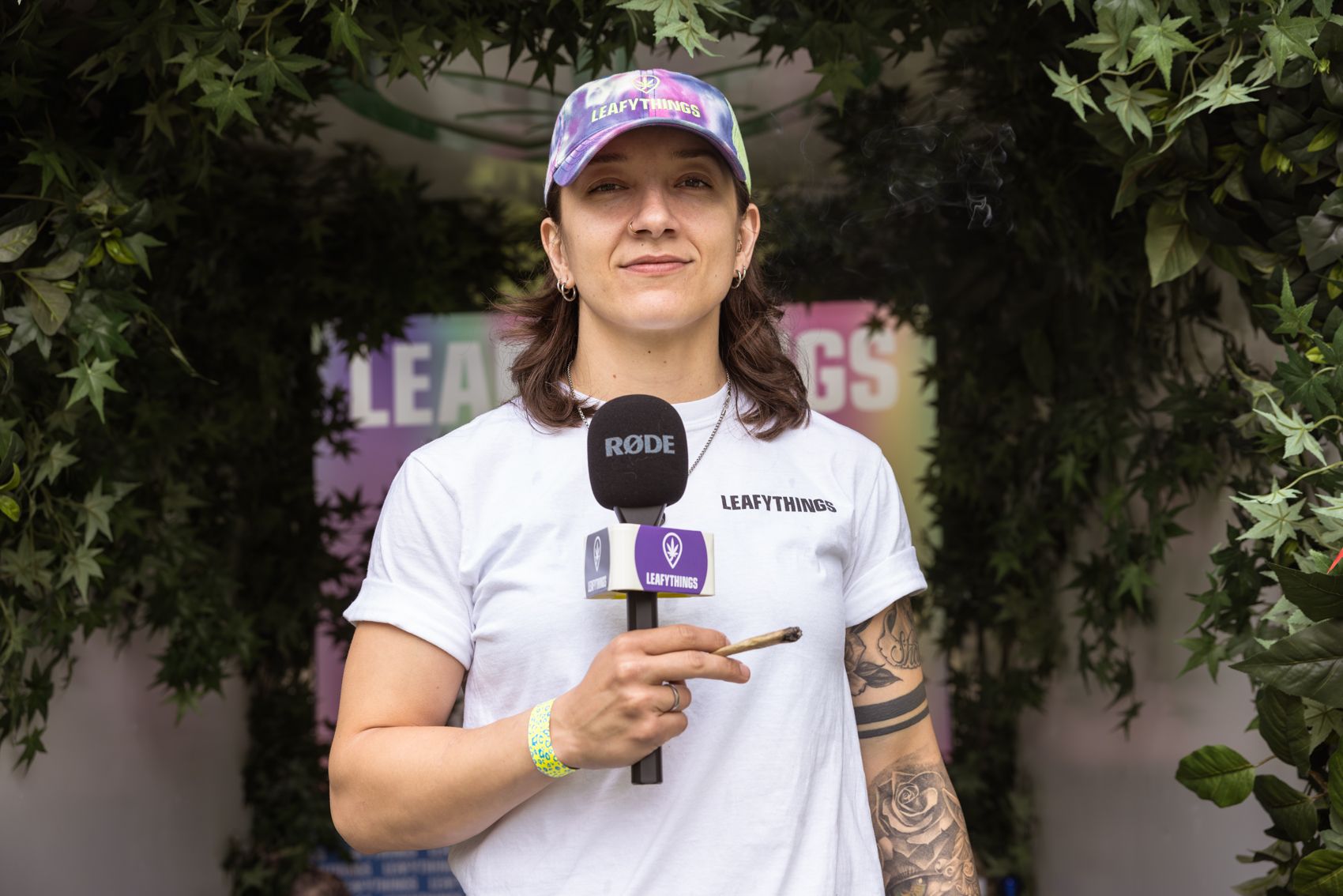 May 21st
As the sun emerged from behind the clouds on May 21st, Electric Island transformed into a kaleidoscope of color, warmth, and endless possibilities. The atmosphere buzzed with anticipation, and festival-goers revelled in the glorious weather. "More Leafythings" were being smoked this day compared to May 20th.
The hot sun worked in tandem with the vibrant music to create an irresistible aura of celebration. With the weather gods finally on our side, Leafythings and Electric Island attendees indulged in the full experience. The warmth embraced every beat, and the crowd swayed in unison, their movements synchronized with the beat. The sun's energy infused the air, giving festival-goers an extra boost of enthusiasm and happiness.
Overall the experience at Electric Island was once again incredible. The Leafythings crew has so much fun seeing some familiar faces and brand-new members of the Leafythings community. We are looking forward to July 1st, when we will be celebrating Canada Day at Electric Island. Hope to see you there!