The Total Guide To Cannabis Legalization In Maryland
If you live in Maryland, congratulations! You are one of twenty states in the United States that are moving towards full recreational cannabis legalization. But what exactly does this mean for you, and what do you need to know about legal cannabis use? What is a personal use amount? Are cases of cannabis use expunged from public records? Can you purchase weed from a local dispensary? To help you through the process, we've put together this comprehensive guide for all the ins and outs of cannabis legalization in Maryland.
Cannabis Legalization In Maryland: What You Need To Know
According to the recently passed ballot referendum, adults 21 and older in Maryland may possess and consume up to 1.5 ounces of flower, 12 grams of concentrate, or a total not exceeding 750 mg of THC per person. This new lag begins on July 1st, 2023, and this legal amount of cannabis is referred to as a "personal use amount."
In addition to cannabis being fully legal, this ballot referendum has also created a process by which cases of cannabis possession of fewer than 10 grams can be expunged. There are additional expungement provisions as well. This law also increases the amount of cannabis a person may possess that's subject to a civil fine over a criminal penalty—think a parking ticket versus jail time. The criminal penalty threshold has been raised from 10 grams to 2.5 ounces per person, effective January 2023.
Maryland has also established a new Cannabis Public Health Advisory Council, which makes recommendations on cannabis use and regulation based on studies. There are also new funds created for the State that address health effects, business assistance for small and minority-owned businesses, and community reinvestments and repair that have been adversely and disproportionately impacted by cannabis prohibition enforcement.
Does Recreational Cannabis Use In Maryland Impact Medicinal Cannabis Use?
The new law doesn't alter the medical cannabis program directly—patients may still purchase medicinal cannabis from licensed dispensaries, including individuals 18 years or older who register for the program. While the first adult-use recreational cannabis will be legally sold in Maryland starting July 2023, medical programs can still offer medicinal cannabis as needed.


Where Can I Purchase Cannabis Legally In Maryland?
Maryland's MMCC regulates cannabis products sold at licensed medical dispensaries and governs only certified medical cannabis products. Medical patients may obtain products from a licensed dispensary, though other retail outlets may sell products containing THC. The manufacture and sale of THC products are not currently regulated by the MMCC, and licensed dispensaries will not become widespread until after July 2023.
The licensing process of a new dispensary can take several months to finalize, and building facilities also takes a few months. While licensed dispensaries will be legal starting in July, it's possible that Maryland citizens will not see widespread dispensaries until later in the year. Cannabis is also grown in agricultural crop cycles, and it takes up to 4 months for a seed to become a harvestable bud. Cannabis is currently sold as part of Maryland's medical program, and the raw plant material is currently available in edible, vape, and bud formats. In 2021, the average price per gram of cannabis was $10.81, and the average price of edibles in Maryland is around $20 for 100mg of THC-infused product.
While most cannabis dispensaries in other States are cash-only, it remains to be seen how dispensaries in Maryland will operate. There are many businesses ready to expand into the Maryland cannabis market, and there are current medical dispensaries that will shift to recreational.
Recreational Home Use Cannabis In Maryland
Per the law, anyone 21 or older is allowed to cultivate up to 2 plants in their home. Cannabis plants must be out of public view, and this governs a single household—even if multiple adults live in one residence, there can only be up to 2 cultivated plants. Any individual under 21 cannot legally cultivate a cannabis plant. It's possible that the Maryland General Assembly will implement additional home grow laws for medical patients during their 2023 session.
As of 2010, Maryland had the 5th highest cannabis arrest record in the United States. Many of these arrests and records will be expunged, and the rules and regulations governing the sale, cultivation, and possession of cannabis could change many things in the State moving forward.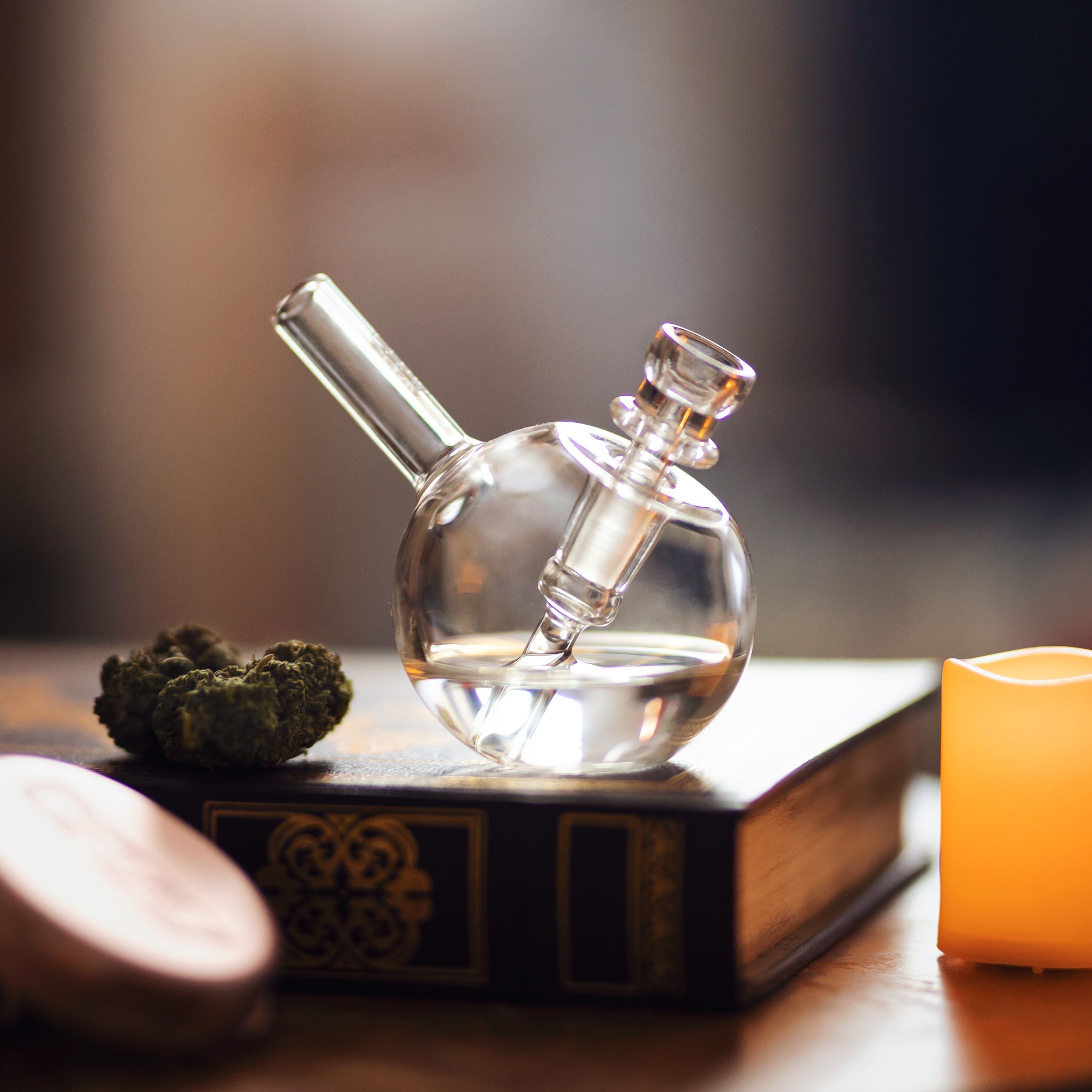 Frequently Asked Questions
Where Can I Lawfully Consume Cannabis In Maryland?
Cannabis use will be limited to private residences, but small restrictions might apply to multi-unit housing like apartments or condos. The rules and regulations of your landlord still apply.
Smoking cannabis is prohibited in any public setting, including motor vehicles. Public spaces include outdoor spaces as well, such as restaurants or bars with outdoor seating. Cannabis is still illegal at the federal level which means it is illegal to possess cannabis on federal property such as parks.
Can I Use Cannabis At My Place Of Employment?
The recent Maryland referendum doesn't address cannabis use in the workplace, meaning that individuals are still subject to the laws of their employers. Any employer can maintain their policies on substance use, and federal law still prohibits the use of cannabis while operating commercial transport vehicles. Your employer can still do drug screenings of current or prospective employees.
Am I Allowed To Travel With Cannabis Out Of State?
Cannabis use is still illegal under federal law, and you cannot transport cannabis over State lines. It's illegal to leave or enter Maryland with cannabis possession, whether medical or recreational.
Do The New Cannabis Laws Protect The Youth?
Cannabis is only legal for adults 21 years of age and older, but the new law also requires cannabis legalization to impact studies on people under 21. The new law also demands the development of public health policy practices that will prevent youth access to drugs. These policy practices include advertising restrictions, marketing changes, age verifications at the point of sale, and restrictions in setting up dispensaries near schools, parks, or libraries.
Will The New Laws Keep The Roads Safe?
Driving under the influence remains illegal via Maryland law, and driving under the influence of cannabis is still a DUI. Law enforcement can make a DUI arrest if they observe cannabis impairment, and can make drivers take a field sobriety test.