The Total Guide To Cannabis Legalization In Rhode Island
If you live in Rhode Island, you may have some questions about cannabis and its recent legality. Can you purchase cannabis at a dispensary? Do you need a medical card? Who can buy cannabis? Are there restrictions on growing, consuming, or purchasing cannabis? In order to answer your questions we've put together the informative guide below.
On May 25th, 2022, Rhode Island governor Dan McKee signed a bill into law that legalized recreational cannabis use. This new law took effect immediately, and as of 2022 any adult aged 21 or older can possess up to 1 ounce of cannabis, and can also grow cannabis in their primary residence.
Cannabis In Rhode Island: What You Need To Know
It is now legal for any adult age 21 or older to consume what is called "Adult-use" recreational cannabis. Adult-use refers to non-medicinal cannabis legally bought and sold. Dispensaries now have licensees to sell recreational cannabis, and more dispensaries will open throughout the State in the coming years. Many medical cannabis dispensaries now sell weed products for recreational use, and smoking cannabis is legal anywhere that cigarettes are legal.
The new law does allow communities to ban or restrict smoking cannabis in public places, so it's important to check with your local municipalities to see what laws govern you specifically.
Where Can I Purchase Cannabis In Rhode Island?
As of December 1st, 2022, it has been legal to purchase recreational cannabis from dispensaries. In the coming years and months, more dispensaries will become available with products for communities throughout the State. A new cannabis control commission will regulate the cannabis industry in RI, and this CCC will create new rules and regulations to help review and approve all retail license applications for dispensaries.
The 2022 bill prevents industry consolidation by prohibiting anyone from owning more than one cannabis dispensary business license. Individuals can invest in more than one licensee. Currently, there are 33 initial retail dispensaries in the state, and after medical cannabis dispensaries are granted initial recreational priority, other dispensaries will continue to open up.
A portion of the taxes collected through the new cannabis tax laws will be reinvested into communities that have been disproportionately harmed by weed prohibition.
Cannabis and the Workplace in Rhode Island
There are a couple of caveats that come with Rhode Island's legalization of cannabis. First, employers aren't required to accommodate either the use or possessions of cannabis. If your employer has laws about cannabis that govern your workplace, it's important to follow them or face the threat of firing. The state law says that your employer can regulate the use or influence of cannabis in any workplace or workplace location, even a place where an employee is "performing work" such as an off-site location or remote work. Employers can refuse hire, discipline, or even terminate the jobs of any employee based on them violating the drug policy. To protect the employee, employers are prohibited from taking disciplinary action against any employee for recreational cannabis use outside of the workplace.
If an employee holds an occupation that's considered hazardous, dangerous, or essential to public health and safety, the employer may implement policies that prohibit or reduce the consumption of cannabis within 24 hours of a scheduled shift. This might include aircraft operation, heavy equipment operation, commercial vehicle driving, public transportation, first responders, anyone that uses explosives, and emergency or medical staff.
Can You Smoke Cannabis In Public In Rhode Island?
Cannabis use is currently illegal in any place where cigarette smoking is still illegal. If it's legal to smoke cigarettes on the main street of your town, you should be able to smoke cannabis as well. While these laws could change, and communities currently have the power to self-regulate their own laws and statutes, it is up to your local government about whether or not you can smoke or vape in public.
Can You Grow Cannabis Plants In Rhode Island?
The law enables any adult 21 years or older to grow up to 3 plants in their private residence, and you may have up to 3 dried plants. Legal adults can possess up to 10 ounces of cannabis in their private residence, but still only up to 1 ounce on their person in public.
Have Cannabis Possessions Laws Changed In Rhode Island?
It's legal to have up to 1 ounce of cannabis on your person at any time if you are age 21 years or older. Possession of between 1 ounce and 2 ounces is considered a civil violation, similar to a parking ticket.
Anyone who has a cannabis possession charge can request that their expunged charges be expedited through the courts with the costs waived. RI courts also have until July 1, 2024, to provide automatic expungements to anyone eligible.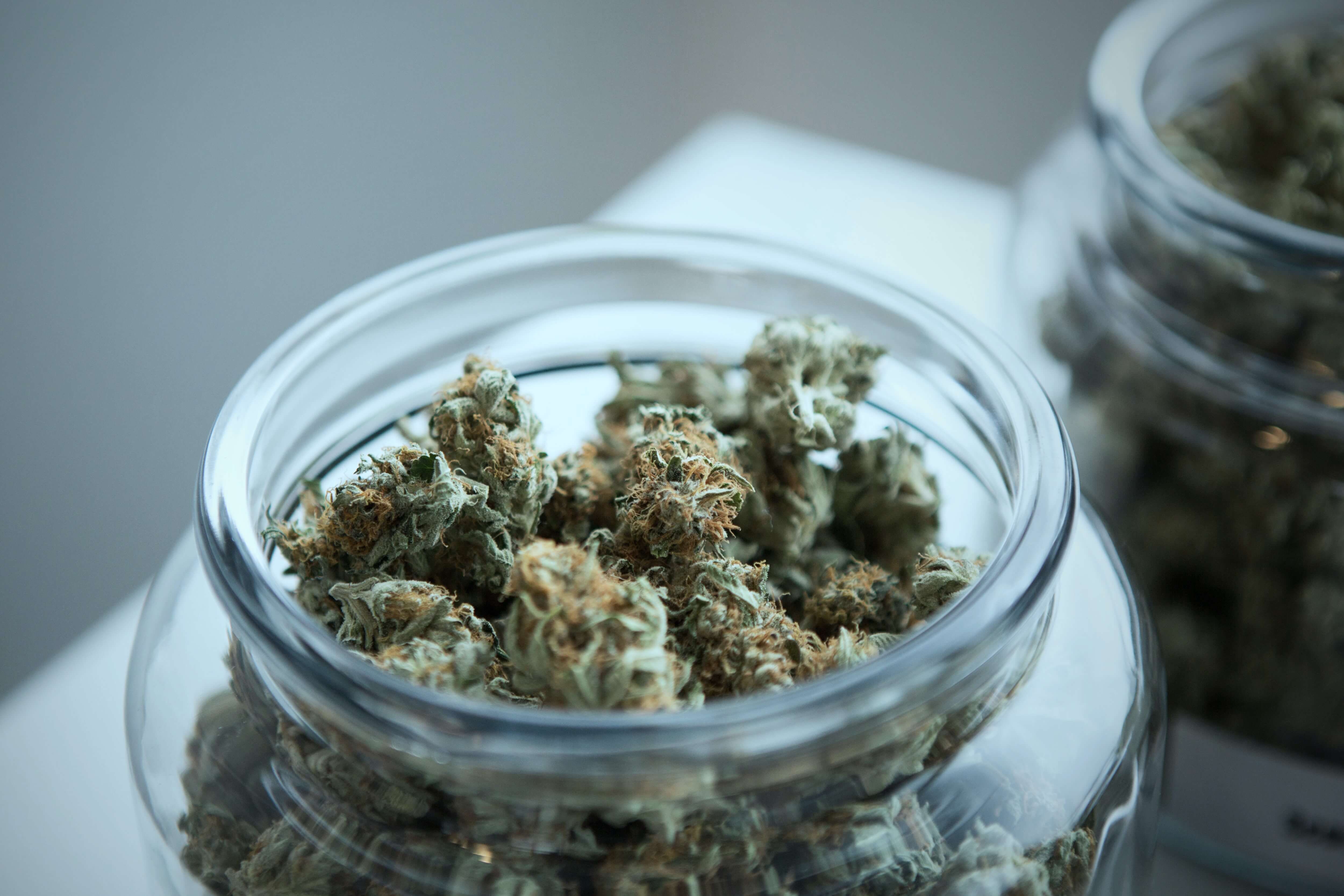 Under this new legislation, any previous civil violations or misdemeanors for conviction of possession of cannabis should be automatically decriminalized and erased from court record systems.
Driving With Cannabis In Rhode Island: What You Need To Know
It's illegal to use cannabis in any vehicle in Rhode Island, and this goes for both driver and passenger. It's illegal to drive under the influence, and this includes smoking weed. If pulled over while using cannabis you could be charged with an OUI.
Frequently Asked Questions
Can I Travel Outside Rhode Island With Cannabis?
It's illegal to cross State lines while possessing any cannabis products, whether medical or recreational. This means you cannot leave RI or approach the border with any cannabis in your possessions.
Can I Order Cannabis Online?
Many cannabis dispensaries have products that you can order online, where the in-store pickup is available. Many dispensaries also have in-store kiosks and online promotions.
Are Minors Allowed In Cannabis Dispensaries?
Only if they are a registered medical patient with a caregiver.
Will My City Get A Recreational Dispensary?
There is currently a cap on the statewide dispensaries approved, and there can't be a store in every community unless the State changes that cap. There are no specific proposed locations for future cannabis stores, and your community must vote in favor of a business owner to propose to open a shop in your city.
Do Employers Have To Accommodate Medical Cannabis In The Workplace?
No. Even with a medical card, your employer isn't required to accommodate medicinal cannabis use.