Recently nominated for Best Innovative Technology at the 2022 O'Cannabiz Awards Gala, we are proud to say that Leafythings has been awarded "Best Innovative Technology" for their new innovations in delivery and dispensary services in Canada! We were so excited to attend the Gala and see all the innovators, creators, businesses, and brands that are expanding the cannabis space in Canada with their industry insights and proven business models.
The world has changed a lot in the last two years, but what hasn't changed is our increasing devotion to cannabis products and technologies. Cannabis continues to be a wonder that elevates, relaxes, and improves lives in hundreds of different ways. At the O'Cannabiz Industry Awards Gala we were blown away by how many growers, retailers, dispensaries and innovators were represented in Canada, and how many people share our unbelievable passion and dedication to improving cannabis technology.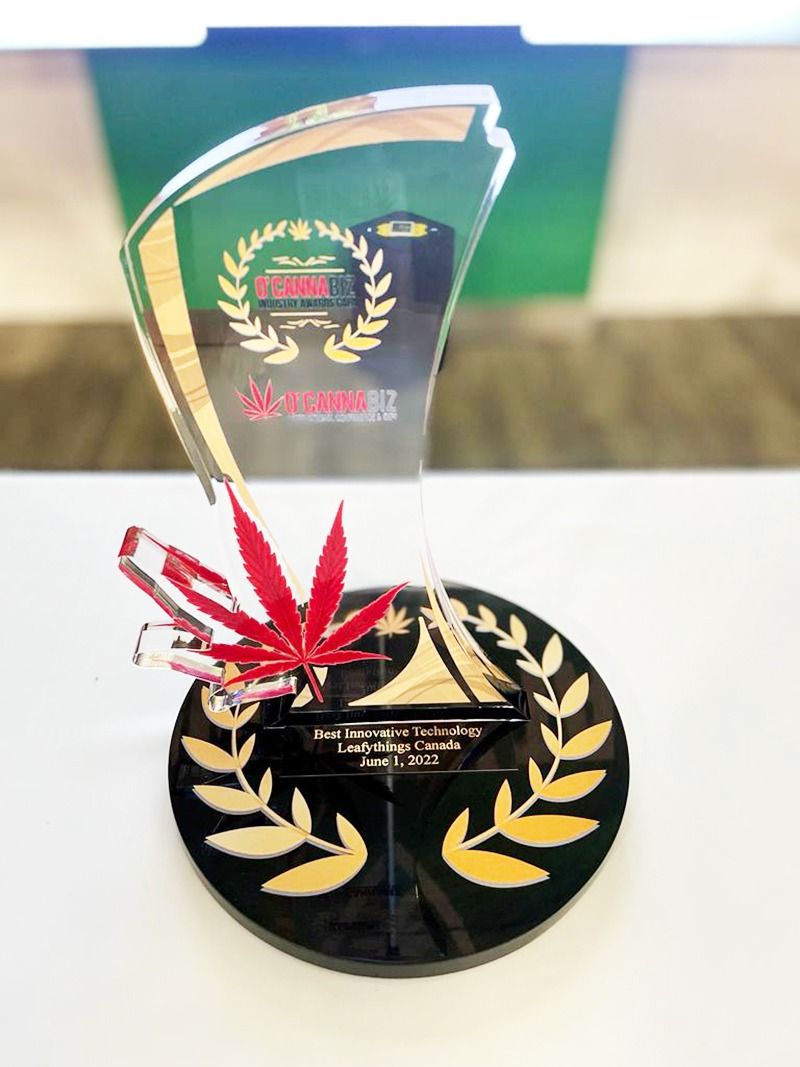 O'Cannabiz, The Best In The Biz
The Gala was a splash, where Leafythings was able to rub shoulders with other significant technology companies that dominate the budding cannabis space. We are both overwhelmed and pleased to have won this most prestigious award, and feel invigorated to deliver the best weed possible from the most sustainable farmers using the most creative tech in the industry.
At Leafythings, we understand the weight and significance of this phenomenal award. We set out to be leaders, creators, and innovators, and it has been our mission to improve the overall cannabis space through our platform and app. We're so excited to not only see all the new advancements in the platform, but to be an active part in development!
O'Cannabiz devotes itself to the celebration and innovation of cannabis by infusing it with all the latest and greatest technology. The future of cannabis technology looks bright, from AI-enhanced crop cultivation to everyday product management to new global insights. Growers and LPs from all over came to this Gala to see the newest innovators and to celebrate all the terrific changes happening within our industry. The 2022 O'Cannabiz Awards Gala featured a webinar panel, engaging product discussions, and integrated management experts that showcases why our industry is booming.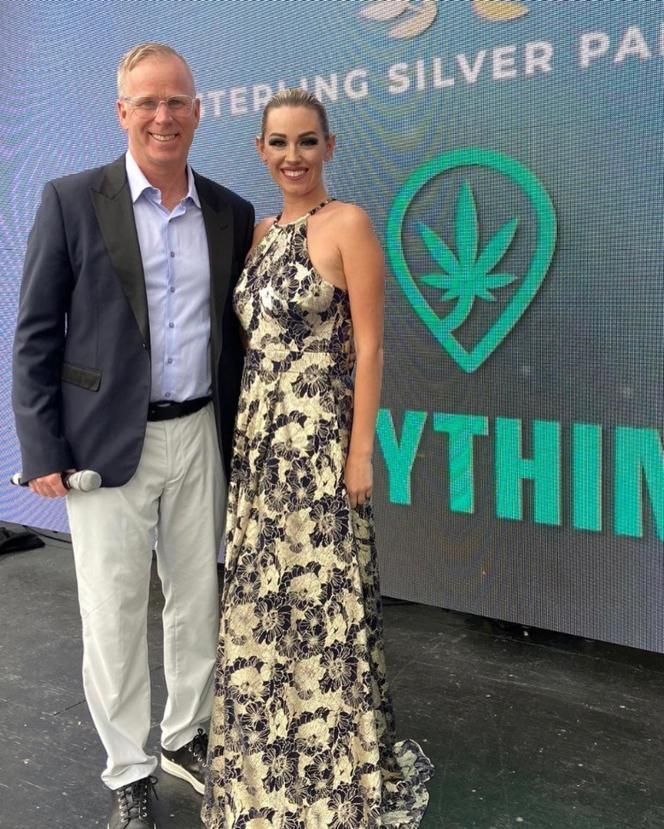 Better Technology, Better Cannabis
Improving cannabis and cannabis technologies is near and dear to us at Leafythings. We're passionate about the endless possibilities that can happen in the cannabis space, and how bright the future looks. We were so elated to take part in the Gala, and to win such a prestigious award (presented and hosted by Jerry D of Family Feud Canada!). When it comes to cannabis technology and improving this indefatigable resource, we look forward to getting to know you all better in the coming years as we see more and more advancements. We take this award very seriously and we are here to celebrate our business and our customers as we look to the future.
Every single person at Leafythings is a big believer in the significance of innovation and the potential of the cannabis market. We've helped customers and consumers find the best cannabis products for years now, and we're excited to streamline the space for new products, businesses, and brands. We want to show you how invested we are in the cannabis community, and that's why we are devoting ourselves to this incredible technological advancement. We're excited to feature more brands, carry more products, and improve the lives of every single person that uses our app.
Leafythings Believes In The Future
The world of cannabis is changing and growing every day. Leafythings has been a part of this change and growth with our deliveries, dispensaries, amazing brands and unbelievable deals. With the New Cannabis Award For Best TECH under our belts, the entire Leafythings crew is motivated to continue expanding, growing, and bettering our products and delivery systems. From festivals to educational engagement to innovative storefronts, Leafythings is expanding how it helps customers, businesses, and brands.
If you've ever purchased cannabis from Leafythings, you know that we don't compromise value or quality. We want to pair the best global technologies with the best products, and deliver it all directly to you. By engaging with Leafythings you can be sure that you'll be at the doorstep of the future, and we're so excited to share everything we've learned and created with you! We plan on featuring more brands, more products, and more great cannabis for you to enjoy each and every day.