Located in Downtown Toronto, close to High Park, an area already known for its thriving cannabis culture, Laughing Loud burst onto the scene for the first time, leaving attendees with unforgettable memories. With over a dozen vendors, a dope lineup of local comedians, and aesthetically pleasing and delicious infused beverages and treats courtesy of Chef Pat Newton and the Wesley Tea baristas, this event was… well, DOPE!!
Laughing Loud gathered some of the biggest names in the cannabis industry, making it a must-attend event. The vendors included our buds at CAFE, PEM.TO, Wesley Tea, Golden Grams, Stellar Edibles, Zillionaire Vapes, Loud Clouds, Solvent7ess, Herb Angels, Euphoria Extractions, and Kush Kraft. Attendees had the chance to explore cannabis products, sample some of them, and even take some goodies home with them!
With over 700 tickets redeemed, Laughing Loud welcomed a diverse crowd of seasoned cannabis event-goers and newcomers eager to experience the blend of Laughing and the Loud. Even before the doors opened, the line outside the venue showcased the anticipation, with attendees lined up across the block eagerly to immerse themselves in the world of their favourite cannabis brands and hilarious comedy acts.
Leafythings, always in tune with the pulse of the cannabis community, was on hand to provide some of their coveted #LeafySwag. Attendees had the opportunity to snag hoodies and signature rolling trays, enhancing the sense of community that Leafythings brings out. As more people arrived in their own #LeafySwag, it was clear that the brand had become a symbol of belonging within the cannabis culture.
One of the standout features of Laughing Loud was undoubtedly the delectable food and drinks crafted by Chef Pat Newton and the Wesley Tea baristas. Chef Pat Newton wowed attendees with culinary creations like "Pot'Stickers" – crispy beef pot sticker dumplings served with a delectable "Big Daddy Mac" sauce. "Moon Rocks," Oreo-style truffles with a cookie kief coating, both delighted taste buds and left attendees craving more.
The Wesley Tea baristas served up a range of visually stunning and delicious infused beverages. The "Mango Tango," a mango-flavoured drink featuring Tajin and Tarugos Tamarind Candy Sticks, was a crowd favourite, resembling the viral TikTok Tajin Mango drinks but with a delightful cannabis twist featuring Wesley Tea's Infusions.
The success of Laughing Loud ensures that this won't be a one-time affair. Expect Leafythings to be at all the upcoming Laughing Loud events, ready to provide the community with more exclusive #LeafySwag and unforgettable cannabis experiences. Stay updated on the latest Laughing Loud news by following them on Instagram: @laughingloud.official.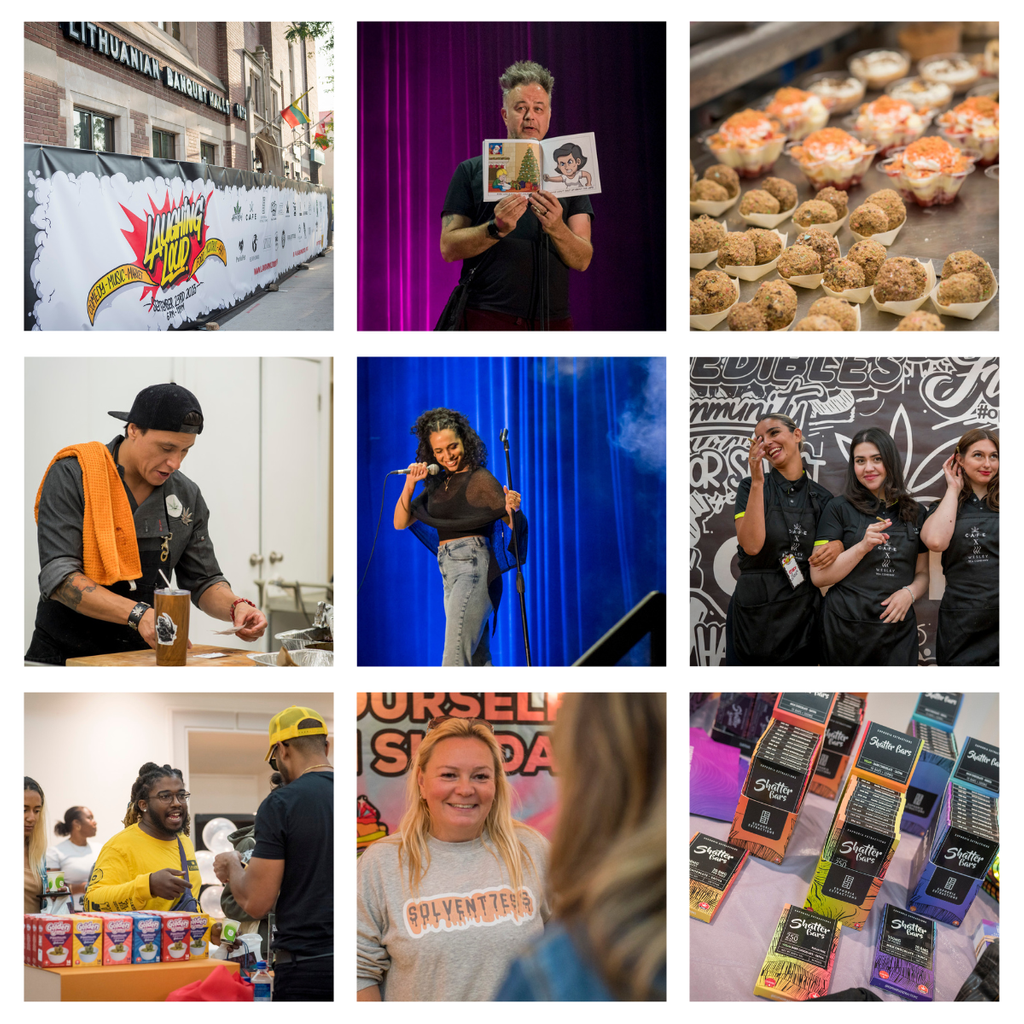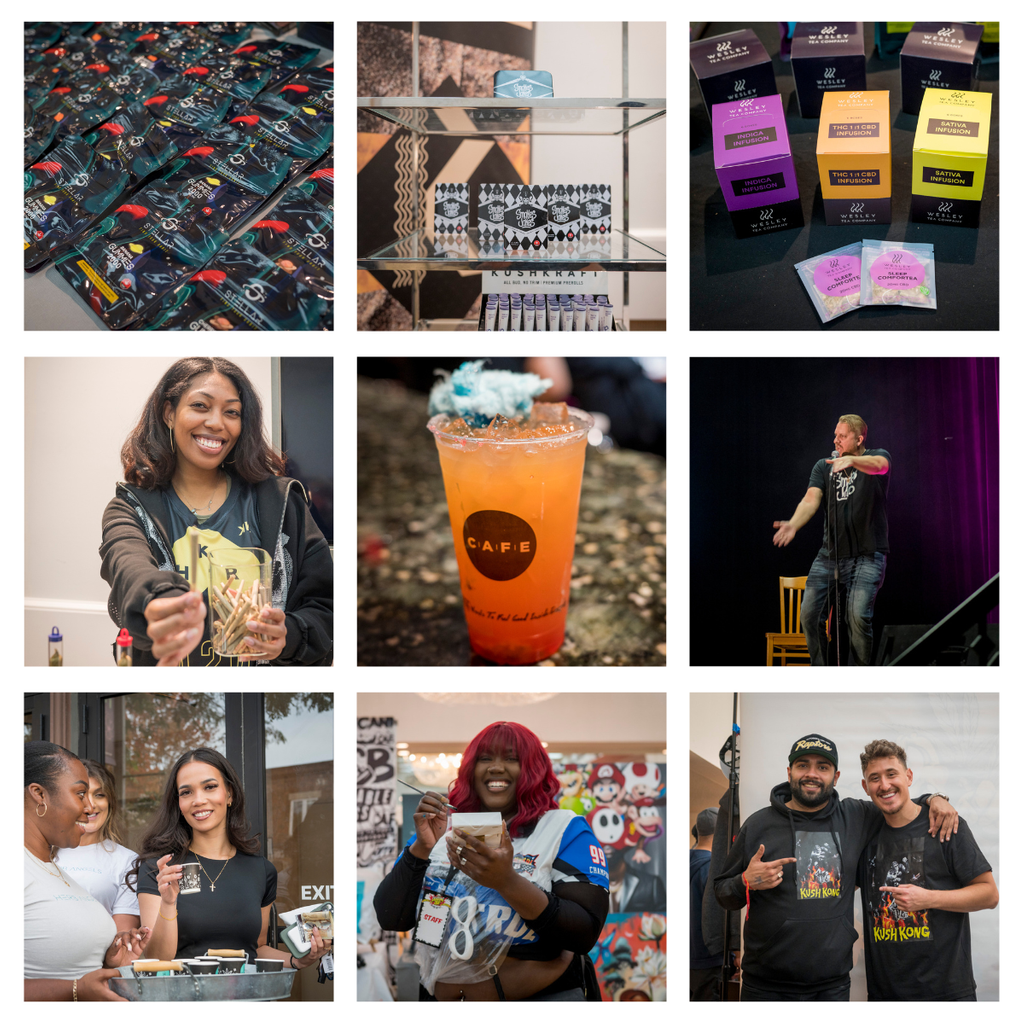 Discover the best weed delivery options in Toronto
Discover the best weed delivery options in Scarborough