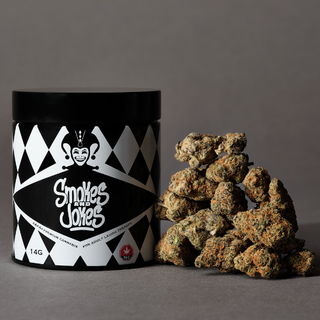 14g Smokes And Jokes Lot #1020
NO REVIEWS
Bulk Weed – Oz's and Half Oz's
Lab Testing
Cannabinoid and Terpene Testing
Description
Lot #1020 isn't going to kill you, but you might be pretty upset that it's taken you this long to try it for yourself! Lot #1020 is an indica dominant hybrid that combines a well-balanced body high with just the right amount of cerebral boost to give you the perfect high that cannabis enthusiasts around the world have been searching for.
We all lead crazy and hectic lives. The world is going to **** around us, and at the end of the day, all that most of us want is to relax at home with our bong and a video game or movie. That's where Lot #1020 enters the picture. Lot #1020 is like your favourite pair of sweatpants, comfy and ready, just waiting for you to slip them on at the end of a long day.
Reviews
We currently have no reviews.
More by Smokes and Jokes
New York City, NY
Showing results closest to your selected region