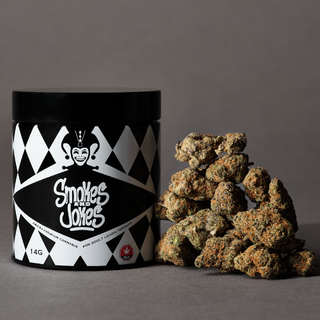 14g Smokes And Jokes Lot #1176
Description
Just like a cactus, Cactus Breath will spike you if you don't pay close attention because this little trickster packs one **** of a punch! Tipping the scale at about 25-29% THC, Cactus Breath is an evenly balanced hybrid strain that is taking the cannabis world by storm.
Thanks to the extremely high THC content, Cactus Breath packs a big punch, and if you're planning on getting high with this dude, then you better clear the rest of your schedule because it's going to be one amazing ride.
The initial high from Cactus Breath will spread rapidly from your mind out to the rest of your body. Your mind is going to be crystal clear, and it's time to settle in and contemplate some of those classic problems like what came first, the chicken or the egg? Your mind will be clear, and your body will feel like it's resting on a large fluffy white cloud of feathers.
Reviews
We currently have no reviews.