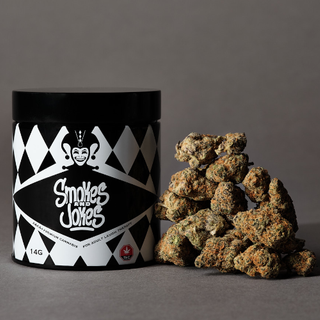 14g Smokes and Jokes Lot #4408
NO REVIEWS
Bulk Weed – Oz's and Half Oz's
Lab Testing
Cannabinoid and Terpene Testing
Description
When it comes to relaxing at the end of the day or unwinding in front of the television, absolutely nothing does it better than Lot #4408. This powerful strain boasts history and genetics going back almost to the start of time. If you have a busy day ahead of you, then it's best to avoid the deep relaxing high that will result from Lot #4408.
The pungent and earthy aroma of Lot #4408 will flow through you. Beginning with your nose and then making its way deep inside your core, stirring those ancient cravings for this sticky, skunky, and sweet green bud. It's going to taste sweet and clean on the inhale, with a smooth and creamy exhale that lingers deliciously.
Reviews
We currently have no reviews.