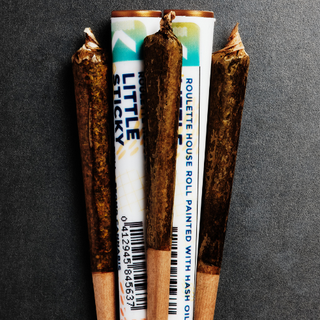 The Sticky Pre Rolled 0.95G Joint
Description
Are you ready to get excited? The Sticky Pre-Rolled Joint is painted in full-spectrum cannabis oil, which delivers a long-lasting and potent smoking experience. It doesn't get much better than that! This premium pre-rolled is made using organic hemp paper, and the sticky full spectrum cannabis oil keeps the joint burning and the party going. Hand-rolled to ensure that you're getting a high-quality product every time you purchase. Containing laboratory tested strain-specific cannabis, you know that you're getting exactly what you paid for.
What's In The Tube:
1 joint x 0.8 grams cannabis bud + 0.15g Cannabis oil painted.
Reviews
We currently have no reviews.